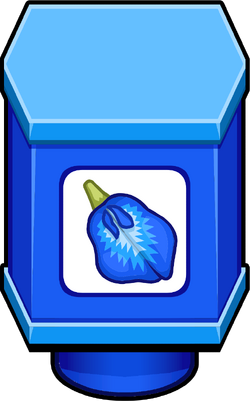 Aprajita Powder is a standard powder available in Papa's Mocharia To Go!. It is unlocked with Fernanda when the player reaches Rank 49.
Customers who order this
Specials using this ingredient
Trivia
Aprajita is another name for Butterfly Pea, also known as Darwin peas or Asian Pigeonwings. It is a vine with vivid blue colors. In Southeast Asia, the flower is used as a natural food coloring to color glutinous rice desserts. The flowers can be made as a tea which changes color based on what is added to it.