CELEBRATING VALENTINE'S DAY ALL FEBRUARY!!!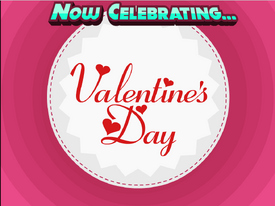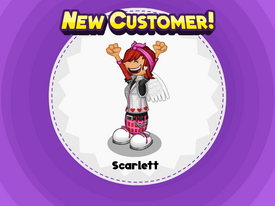 HAPPY VALENTINE'S DAY!

Welcome to Flipline Studios Wiki. We're a collaborative community website that provides details about the online and mobile games created by Flipline Studios that anyone, including you, can edit!
We currently have 2,138 articles and 443,801 edits since August 19, 2011.

If you have any questions for the staff of this Wikia, please contact them on their message wall.
Featured Image of February
Latest Flipdeck
#216: Coco Cooladas (February 12, 2020)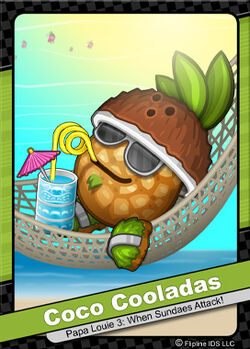 Coco Cooladas lived a pretty laid-back life along the shoreline outside of Neapolitown. They would spend most of their day relaxing, drinking punch, and jammin out to the beachy sounds of their favorite band, Hokey Poke and the Coconuts. But that ended when Radley Madish warped Papa Louie and nearly two dozen of his frightened customers to the Land of Munchmore. Radley had to quickly confiscate all the Coco Cooladas' hammocks. He used them as nets to wrangle up all his frantic captives. The Coco Cooladas were left to wander around Neapolitown with nowhere to chill.
Blog Updates
February 14, 2020: Happy Valentine's Day!
February 12, 2020: Flipdeck 216: Coco Cooladas!
February 5, 2020: Flipdeck 215: Fernanda
January 29, 2020: Flipdeck 214: Blackjack
January 21, 2020: Flipdeck 213: Moe
January 17, 2020:  Out Now: Papa's Bakeria To Go!
January 14, 2020:  Papa's Bakeria To Go in 3 DAYS!!!
January 13, 2020: Sneak Peek: The Top Station!
January 6, 2020: Sneak Peek: Big Top Carnival!
January 1, 2020: Happy New Year!
Wiki Updates
This wiki has officially hit its eight-year anniversary on August 19, 2019. Happy Anniversary to the Wiki and thank you to all who have contributed to this site in the past, present, and into the future.
Featured Poll
For pasta lovers, nothing is better than a great pasta sauce. Which is your go-to sauce when it's noodle night?
To view previous featured polls go here.
Love-a-lot Sushi at the Sushiria
Happy Valentine's Day!!!


External Links

Fanon Wikias
Other Flipline Games Wikias
Community content is available under
CC-BY-SA
unless otherwise noted.