BREAKING NEWS: Papa's Scooperia will be Flipline Studios' last Flash game published for web browsers.
Congratulations to I Am MonkeyBoy and RUNEPATRIARCH on their promotions to Administrators!!!
Please welcome Skyline97, RedRubyTwilight, JK55556, and SkinnyLedgend to the staff as our new Content Moderators!!! [1]
CELEBRATING VALENTINE'S DAY ALL FEBRUARY!!!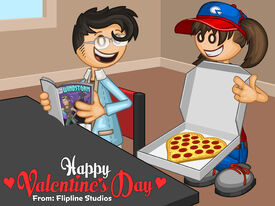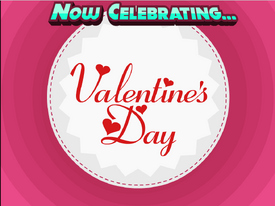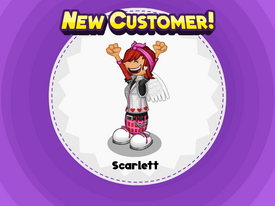 Featured Articles of February
Papa's Taco Mia To Go! is the fifth Papa Louie restaurant management series game made available for small-screened devices. It was released on March 21, 2017.
Read More...

Papa's Pizzeria HD is the seventh mobile game in the Papa Louie restaurant management game series. It was released on August 7, 2017 to celebrate the tenth anniversary of the original game.
Read More...

Featured Images of February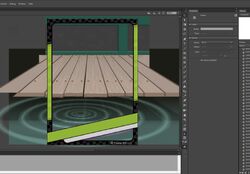 Latest Flipdeck
#204: Koilee (February 13, 2019)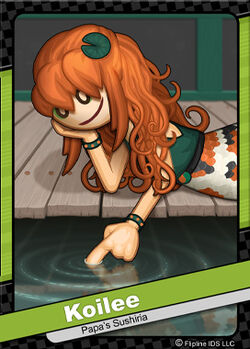 Koilee is a cheerful chef at the popular Papa Louie restaurant, Papa's Scooperia. She lives on a tiny, two-story houseboat that floats in the center of Showa Pond. The large pond is surrounded by a picturesque forest on the outskirts of Sakura Bay. Koilee considers herself the caretaker of Showa Pond along with the numerous koi fish that glisten just below its surface. Before she started selling sundae, Koilee was the lead Freshwater Curator at the Sakura Bay Aquarium.
Blog Updates
February 14, 2019: Happy Valentine's Day
February 13, 2019: Flipdeck 204: Koilee
February 11, 2019: Sneak Peek: The Fry Station!
February 6, 2019: Flipdeck 203: Banana Pants
February 4, 2019: Sneak Peek: Mardi Gras!
January 15, 2019: App Updates!
January 7, 2019: Sneak Peek: Peri Peri Sauce!
January 2, 2019: Sneak Peek: Seasons coming to Starlight City!
January 1, 2019: Happy New Year!!!
December 26, 2018: Flipline Shop: New Flipdecks!!!
Wiki Updates
This wiki has officially hit its seven-year anniversary on August 19, 2018. Happy Anniversary to the Wiki and thank you to all who have contributed to this site in the past, present, and into the future.
Featured Poll
Which of these customers would you like to see get a Flipdeck Bio (KCP customers excluded)?:
To nominate featured polls go here.
An Instant Family
Happy Valentine's Day