CELEBRATING HALLOWEEN ALL OCTOBER!!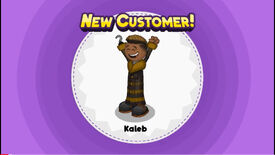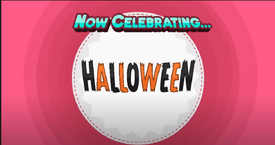 Papa's Next Chefs 2021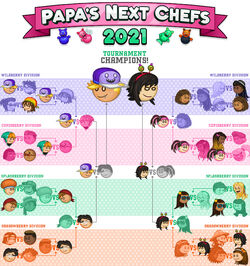 Featured Image of October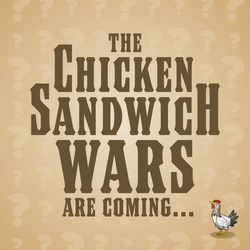 Latest Flipdeck
#222: Mangoby (March 25, 2020)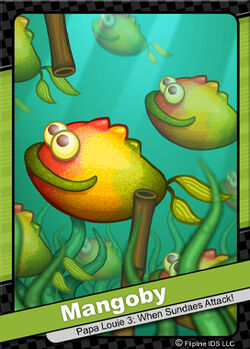 The Mangoby is a beautifully colored fish that can usually be found wherever there is water. Despite their pleasant demeanor, divers should still swim with caution when Mangobies are near. This is due to the Mangoby's sporadic movements as it bobs and turns carelessly through the sea. In the aquatic food-chain of Munchmore, Mangobies feed mostly on the tiny, harmless Limechovies. The Mangobies biggest threat comes in the form of Kiwi Gulpers who, if hungry enough, can make a quick meal of any Mangoby.
Blog Updates
October 18, 2021: The Chicken Sandwich Wars are Coming…
July 4, 2021: Happy July 4th!
June 10, 2021: Papa's Next Chefs 2021 Winners!
June 9, 2021: Flipline Shop Grand Re-Opening!
June 7, 2021: Papa's Next Chefs 2021: FINALS!!!
June 3, 2021: PNC21: Semifinals: Round 2
June 1, 2021: PNC21: Semifinals: Round 1
May 27, 2021: PNC21: Shadowberry Division: Finals
May 24, 2021: PNC21: Cupidberry Division: Finals
May 20, 2021: PNC21: Splashberry Division Finals
Wiki Updates
This wiki officially hit its ten-year anniversary on August 19, 2021. Happy Anniversary to the Wiki and thank you to all who have contributed to this site in the past, present, and into the future.
Spooky Sushi at Sushiria

External Links

Fanon Wikias
Other Flipline Games Wikias