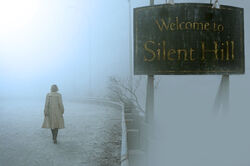 Hi there! Welcome to Silent Hill and my message board as well! High a five! I hope you will enjoy your stay and make your visit here an unforgettable experience!
Also please do not spam on my user page or Alma, Alessa and Samara will get you!
Silent Hill Antagonists - made by me
Ed, Edd, Eddy and the cast as Crystal Prep Academy Shadowbolts - made by me.
Jimmy and his conversation between good and evil side - made by me.

Give Kudos to this message
You've given this message Kudos!
See who gave Kudos to this message
Community content is available under
CC-BY-SA
unless otherwise noted.