Rock Garden Deluxe is a puzzle game created by Flipline Studios. It is released on June 29, 2010. This game you can play with mouse only. This is the first and only Puzzle game on Flipline Studios.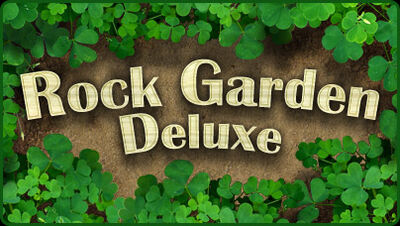 Description
Arrange your stones in your backyard!
Play through 100 levels in this stone-matching puzzler game, each with its own unique layout, environment, and colletictible stone.
Two game modes are available: The Classic Game and Random Mode offering endless play. Playerscan earn over 100 collectible stones in the Classic Game, which can appear in the Random games and in the custom Gardens that players create themselves.
ns that players create themselves.