My name is Huey Leng (also known as Ilovemydog in my Gmail nickname), but you can mainly called me by my short name HL. I am 17 years old and I am a Catholic student in 10th grade at my high school. I love reading books including the Bible, hanging out with my friends, listening to music including K-Pop rock and more songs from my JOOX player on my phone and I am an outdoor person who loves food, exercise and studying, I am always a party-goer I also love fashion and selfies.
My favorite games
Papa's HotDoggeria HD
Papa's Scooperia HD
Slider Scouts
Papa's Cheeseria
Papa's Wingeria HD
Papa's Freezeria HD/ To go!
Favorite Customers
Scarlett- She's very nice and kind, but, also loves cherry Cordials. Her outfit is pretty. Her Flipdeck info is very good .
Rudy- He's handsome and kind to my custom workers. I also love his hairstyle. His Flipdeck info is very interesting.
Clover- She plays the drums, just like my three friends from school and the same grade and class.
Marty- He plays the guitar, just like my high school friend that used to be in my school.
Akari- She looks similar to my Japanese classmate that used to be in the same grade as my other friends.
Allan- Looks like Elvis Presley or Robbie Rotten.
Robby- He looks like a very nice pirate.
Sienna- Her style A and B outfit is very nice, although, I tried my best to draw and sketch her on my easel.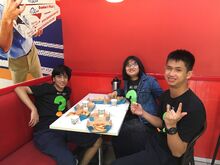 Yui- Her style B outfit is similar to Robin Hood. Her beanie looks similar to Pauline.
Hope- Looks similar to Joey Felt's outfit from Atomic Puppet, but without the hat.
Steven- He likes to listen to music, just like me. His style A outfit is similar to Pauline's outfit.
Elle- Looks like a high school student or presumably an Japanese student, I would like to try her Pancakeria HD/ To Go! Order with a large cup of orange juice and ice.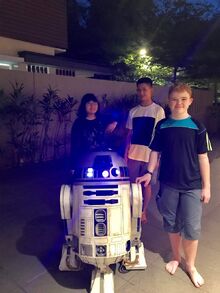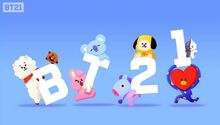 Community content is available under
CC-BY-SA
unless otherwise noted.