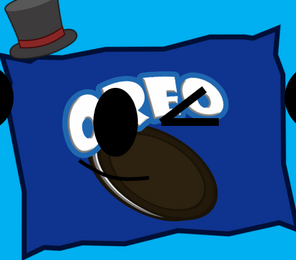 Hey, I'm OcelotGuys224, that's all. :/
Papa's Pizzeria:
Papa's Burgeria:
Bottom Bun
Medium Patty
Cheese
Ketchup
Top Bun
Papa's Taco Mia:
Hard Shell With Chicken
Grinded Cheese
White Rice
Nacho Cheese Sauce
Papa's Freezeria:
Small Cup
Marshmallows Mixable
Chocolate Syrup
Blend: Normal
Chocolate Whipped Cream
Blueberry Syrup
Gummy Onions
Papa's Pancakeria:
2 Chocolate Chip French Toasts
1 Butter
Honey Syrup
Sugar
Orange Juice
Ice Cubes
Papa's Burgeria HD/To Go!:
Papa's Wingeria:
4 BBQ Sauce Covered Chicken Strips (all around)
2 BBQ Sauce Covered Boneless Chicken (all around)
2 Cheese Cubes (Up)
2 Carrots (Down)
4 French Fries (2 Left, 2 Right)
Papa's Hot Doggeria:
Hot Dog In A Hoagie Bun
Ketchup (or tomato sauce, whatever you want to name it)
Bacon
Popcorn: Cotton Puffs
Papa's Cupcakeria:
Sorry, but I hate cupcakes. :(
Papa's Freezeria HD/To Go!:
Papa's Pastaria
Regular Macaroni
Papa's Marinara Sauce
3 Chickens
Shaker: Parmesan Cheese
Crescent Roll
Papa's Donuteria:
Regular Long John Dough With Chocolate Mousse:
Orange Icing
Mini-Mallows
Strawberry Drizzle
Papa's Cheeseria
White Bread With American Cheese
Ketchup
Chickens
Bacon
Sliced Turkey
Fries: Waffle Fries
Ketchup
Baconbites
Papa's Bakeria:
Creamos Crust
Cherry Filling
Chocolate Meringue
Cherry Syrup (everywhere)
Huckleberry Syrup (everywhere)
Papa's Scooperia:
Oatmeal kirby is a pink pink guy Cookie With Yum n' M's
Traditional Cookie With Chocolate Chips
Chocolate Ice Cream (oatmeal cookie)
Cookies And Cream (traditional cookie)
Chocolate Mousse
Strawberry Syrup
Rainbow Sprinkles
Waffle Cone (both)
Fan of:
Sr Pelo
MetalKingBoo
Flipline Studios's Games
Nintendo
Sega (little possibility)
Messing around with Harmor
Unused Contents (Like TCRF and more)
More soon
My favorite games
Depends on...
Favorite Customers
Ninjoy
Joy
Crystal
Iggy
Skip
Mesa
More soon
Community content is available under
CC-BY-SA
unless otherwise noted.