Hey guys! I'm a girl who loves making edits an having fun. I love the Papa games. I'm on rank 24 day 49 on papa's freezeria right now. I unlocked the pancakeria drink station. It makes the game harder and more fun. Yeah I love Peggy,Prudence, and Utah. Don't add mean things to my profile.
My orders: Pizzeria- 5 pepporonies, sausages, and mushrooms every where. 5 each
Burgeria: Ipad- Bread, well done patty, cheese, mushrooms,bacon, onion ring, lettuce, sauce with exclamation point, think its atomic.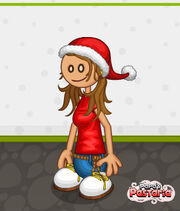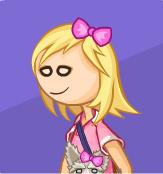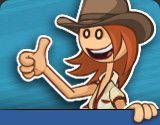 Freezeria- large, mint,cookie dough, chunky, choco whipped cream, chocolate syrup, choco chips, creameo,cherry,cookie
Taco- Soft,steak,cheese,loco sauce, lettuce, hot sauce
pancakeria- 1 waffle w/bacon, 1 w/choco chips whipped cream, choco chips, 2 butters, maple syrup
small cup of orange juice with ice
wings- 3 garlic, 3 hot, 3 atomic strips, 4 fries, 4 cheese cubes, awesome dipx2
Attention- I will never be on wikia here again for this account. Mt new account will be peggyandsuelover since i got blocked and i deleted it.
Community content is available under
CC-BY-SA
unless otherwise noted.