m

Line 1:
Line 1:
−

{{Fixed image|Love.png|size=250|bottom=-1000|left=625}}

+

{{Fixed image|Love.png|size=250|bottom=-|left=}}

 
 
 

{{Fixed image|Tumblr_31a5102c68248c403b1343484a36c4f1_5645b9ef_250.png|thumb|size=200|top=150|left=20}}

 

{{Fixed image|Tumblr_31a5102c68248c403b1343484a36c4f1_5645b9ef_250.png|thumb|size=200|top=150|left=20}}
---
Revision as of 12:47, 29 April 2020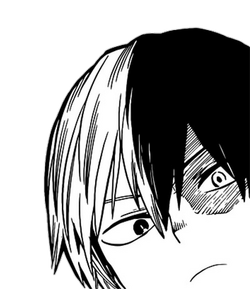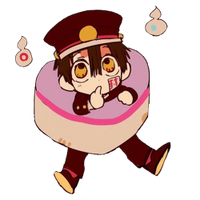 {{{1}}}
hi, <insert name here>. welcome to my userpage.
ago when i became star customer of the year.
SkinnyLedgend is a Content and Discussions Moderator
Content and discussions moderators are enforcers of the wiki's policies and moderates pages with their additional abilities. They have certain abilities to assist them in this task, such as the rollback tool or deletion of pages. They also manage discussions and conversations on the wiki, having tools such as managing the forums and the ability to restore threads. Please contact them on the Ask the Staff board or their message wall if you need their help.

im sorry. im quitting fandom. honestly there's not much to do for me on fandom anymore. goodbye, i love everyone. goodbye. <3
<soundcloud url="https://soundcloud.com/whokilledcj/flamin-hot-cheetos" { auto_play_true } />
Orders
8 Pepperoni (left)
8 Sausages(all)
4 Peppers (top right)
4 Onions (bottom right)
30 minutes (1/2 of meter)
8 Slices
Bottom Bun
Pickle
Well-Done Patty
Mustard
American Cheese
Ketchup
Pickle
Top Bun
Hard Taco with Steak
White Rice
Jalapeños
Peppers
Brown Rice
Large Cup
Yum 'n' Ms
Vanilla Syrup
Chunky Blend
Whipped Cream
Mint Shavings
Chocolate Chips
Sprinkles
3 Gummy Onions
3 Chocolate Waffles
Chocolate Chips
Maple Syrup
Sugar
Cinnamon
Drink:
Bottom Bun
Well-Done Patty
American Cheese
Well-Done Patty
American Cheese
Bacon
BBQ Sauce
Fried Onion Ring
Top Bun
8 Atomic Chicken Wings (all)
4 Buffalo Shrimp (right)
4 BBQ Chicken Strips (left)
4 French Fries (all)
Kielbasa on a Hoagie Roll
Fajita Veggies
Marinara Sauce
Onions
Sport Pepper, Sport Pepper, Sport Pepper
Bacon
Drink and Popcorn:

Large Root Beer
Large Red Hot Popcorn
Bottom Bun
Well-Done Patty
Egg
Well-Done Patty
Egg
Bacon
BBQ Sauce
Jalepeños
Top Bun
Liner D
Chocolate Cake
Cupcake 1:

Mocha Frosting
Vanilla Drizzle
Chocolate Chips
Marshmallow, Nutty Butter Cup, Marshmallow

Cupcake 2:

Chocolate Frosting
Shaved Coconut
Chocolate Drizzle
Marshmallow, Nutty Butter Cup, Marshmallow
Holiday (Halloween )
Liner D
Chocolate Cake
Cupcake 1:

Mocha Frosting
Vanilla Drizzle
Spooky Sprinkles
Candy Corn, Nutty Butter Cup, Candy Corn

Cupcake 2:

Chocolate Frosting
Shaved Coconut
Licorice Drizzle
Sugar Skull, Candy Jack-O-Lantern, Sugar Skull
Large Cup
Yum n' M's
Powsicle Syrup
Chunky Blend
Whipped Cream
Butterscotch Topping
Wildberry Derps
Cookie, Gummy Onion, Cookie
Waffle Cone Wedge
Regular Ravioli
Papa's Marinara Sauce
Black Pepper
5 Meatballs
2 Sausages
2 Shrimps
Crescent Roll
Holiday (Chilifest)
Regular Cellentani
Papa's Marinara Sauce
Black Pepper
5 Meatballs
2 Sausages
2 Chili Peppers
Crescent Roll
Large Cup
Peppermint
Blue Moon Syrup
Chunky Blend
Maui Meringue
White Chocolate Topping
Lollipop Bits
Mint Square, White Chocolate Truffle, Mint Square
Cotton Candy Creameo, Dipped Pretzel, Cotton Candy Creameo
Regular Roll Donut with Cookie Dough Cream

Chocolate Icing
Vanilla Drizzle

Chocolate Ring Donut

Powdered Sugar
Chocolate Chips
Caramel Drizzle

Pumpkin Long John with Chocolate Mousse

Vanilla Icing
Chocolate Drizzle
Crushed Peanuts
Holiday (Halloween )

Regular Skull Donut with Brownie Batter

Chocolate Icing
Vanilla Drizzle

Chocolate Skull Donut

Powdered Sugar
Spooky Sprinkles
Chocolate Chips

Pumpkin Long John with Chocolate Mousse

Full Moon Icing
Licorice Drizzle
Spooky Sprinkles
4 Atomic Hog Wings (all)
4 Smokey Bacon Chicken Wings (all)
4 Curly Fries (left)
4 French Fries (right)
Kung Pao Dip
8 Meatballs (all)
4 Jalepeños (top left)
4 Ground Beef (top right)
4 Ham (bottom left)
Well-Done Bake
8 Slices
Order Tickets
(Credits to
RedRubyTwilight
for making these for me.)