The music playing is theme song for The Miraculous - Tales of Ladybug and Cat Noir
My 19th birthday is in
September 13, 2022 00:00:00 UTC+2

My local time is: 7:13PM UTC +1, Wednesday, October 13, 2021
(update)
(During summer time add one hour)
Welcome

<insert name here>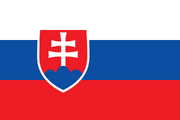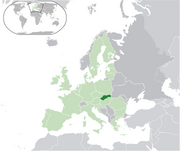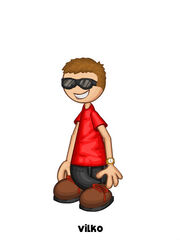 I live in Martin, Slovakia; (UTC +1:00; DST +2:00); 49°03'54" N 18°55'19" E
I like Flipline Studios Wikia, playing Flipline Studios games, Flipline Studios Blog, collecting eurocoins, physics, chemistry and math.
Oh Yeah
oh yeah 94,000th edit
oh yeah 95,000th edit
oh yeah 100 edits in one day!!!!
oh yeah my 1,000th edit
oh yeah my 1,111th edit
oh yeah my 1,234th edit
oh yeah 98,000th edit
oh yeah 1,965 edits (my mom was born in year 1965)
oh yeah 113,000th edit
oh yeah 156,000th edit
oh yeah 181,000th edit
oh yeah 184,000th edit
My favorite pages
Papa's Bakeria, Papa's Cheeseria
My favorite games
Papa's Cheeseria, Papa's Donuteria, Papa's Cupcakeria
Favorite Customers
My Fan Art
Who voted for Bad and Very bad :? (UPDATE: Never mind, polls seem to be no longer supported...)
Polls
Your most favorite Papa's restaurant
Next Papa Louie game
My Wikias
Flipline Studios Wikia
Miraculous Wiki
Gravity Falls Wiki
Community Central
Diary of a Wimpy Kid Wiki
My Fan Orders
Papa's Pizzeria, To Go!
12 Sausages
20 minutes
Sliced into 8 pieces
Papa's Burgeria, HD, To Go!
Top bun
Mayo
Lettuce
Tomato
Cheese
Medium Patty
Ketchup
Bottom bun
Papa's Taco Mia! HD
Soft shell
Chicken
Tomatoes
Lettuce
Ketchup
Papa's Freezeria, HD, To Go!
Medium cup
Yum n' M's
Strawberry syrup
Chunky blend
Whipped Cream
Strawberry drizzle
Rainbow sprinkles
Cookie, Cherry, Cookie
Papa's Pancakeria HD
Pancake
Strawberry jam
Pancake
Strawberry jam
Pancake
Butter
Cinnamon
Drink:
Papa's Wingeria To Go!
12 Boneless Wings
Ketchup Dip
Papa's Hot Doggeria
Hot Dog on Regular Bun
Ketchup
Drink and Popcorn:

Large Fizzo
Large Buttered Popcorn
Papa's Cupcakeria
Liner A
Strawberry Cake
White Frosting
Strawberry Drizzle
Vanilla Drizzle
Rainbow Sprinkles
Creameo Bits
Cherry, Marshmallow, Cherry
Papa's Pastaria HD
Regular Spaghetti
Beefy Bolognese
Ketchup
Papa's Donuteria
Regular Round with Strawberry Jelly
Regular Ring

Strawberry Icing
Rainbow Sprinkles

Regular Ring with Chocolate Mousse

Chocolate Icing
Vanilla Drizzle
Papa's Cheeseria
White Bread with American Cheese
Tomatoes
Sliced Ham
Lettuce
Regular
Fries:
My standings in games (only very good)
Jacksmith
Rank: 30 - Shield Champion
XP: 3050
Day: 44
Papa's Cupcakeria
Rank: 88 - Better Than Papa!
Day: 144
Points: 148,848
Holiday: Summer Luau
Papa's Donuteria
Rank: 66 - Better Than Papa!
Day: 101
Points: 88,401
Holiday: Maple Mornings
Papa's Cheeseria
Rank: 95 - Better Than Papa!
Day: 130
Points: 162,354
Holiday: Halloween
UK Ham
Northampton (North Ham)
Southampton (South Ham)
West Ham
East Ham
Fullham (Full Ham)
Nottingham (Nothing Ham)
My dog
He is cca. 11 years old
His name is Bobo/Bobík (in english bobby)
He is very cute